Sonrai Security, an enterprise identity and data security platform for AWS, Azure, Google Cloud, and Kubernetes, has been recognized with a silver Stevie® Award in the 18th Annual International Business Awards®. Sonrai's Dig was acknowledged in as a winner in the Business Technology Category for Healthcare Technology Solutions.
Sonrai Dig stood out for its innovation; differentiating our cloud security platform from others in the healthcare technology market.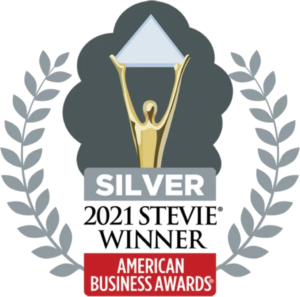 Our award-winning solution, the Sonrai Dig platform, builds a comprehensive graph detailing every relationship between identities (people and non-people) and data that exist across cloud platforms, like AWS, Azure, GCP and Kubernetes. Analytics provided in addition to that graph allows users to understand risk, eliminate risk and monitor it continuously. Swimlane workflows enable escalations, certifications and risk-exception handling and provide role-based access control for workloads, teams, and cloud platforms to ensure adherence to policy.
About Sonrai Security
Sonrai Security delivers an enterprise security platform for AWS, Azure, Google Cloud, and Kubernetes. The Sonrai Dig platform is built on a sophisticated graph that identifies and monitors every possible relationship between identities and data that exists inside an organization's public cloud. Dig's Governance Automation Engine automates workflow, remediation, and prevention capabilities across cloud and security teams to ensure end-to-end security.
We believe identity and data controls are central to securing your cloud. Your cloud is flooded with non-people identities, sprawling data, and imminent danger. It's why Sonrai Dig, built on patented graphing technology, perfectly maps all possible access and activities. This is how you automatically enforce least privilege, monitor access to crown jewel data, and automate CSPM. You get security far superior to anything possible before.
The company has offices in New York and New Brunswick, Canada and is backed by Menlo Ventures, Polaris Partners, and TenEleven Ventures. For more information, visit https://sonraisecurity.com/
About the Stevie Awards
Stevie Awards are conferred in eight programs: the Asia-Pacific Stevie Awards, the German Stevie Awards, the Middle East & North Africa Stevie Awards, The American Business Awards®, The International Business Awards®, the Stevie Awards for Women in Business, the Stevie Awards for Great Employers, and the Stevie Awards for Sales & Customer Service. Stevie Awards competitions receive more than 12,000 nominations each year from organizations in more than 70 nations. Honoring organizations of all types and sizes and the people behind them, the Stevies recognize outstanding performances in the workplace worldwide. Learn more about the Stevie Awards at www.StevieAwards.com.
Read this article in its entirety and read the complete details on The New Product Awards winners at www.stevieawards.com.