Sonrai Security has been awarded The Cloud Computing Security Excellence Award presented by Cloud Computing magazine. The Cloud Computing Security Excellence Award honors solutions in two categories:
Those that most effectively leverage cloud platforms to deliver network security
Those providing security for cloud applications
Winning organizations were honored for remarkable progress in security in cloud deployments. The 18 award winners across two solution categories have been recognized by Cloud Computing magazine.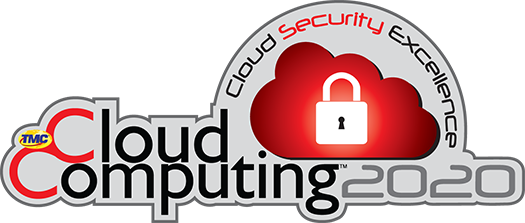 Our award-winning solution, the Sonrai Dig platform, builds a comprehensive graph detailing every relationship between identities (people and non-people) and data that exist across cloud platforms, like AWS, Azure, GCP and Kubernetes. Analytics provided in addition to that graph allows users to understand risk, eliminate risk, and monitor it continuously. Swimlane workflows enable escalations, certifications and risk-exception handling and provide role-based access control for workloads, teams, and cloud platforms to ensure adherence to policy.
The Governance Automation Engine for Sonrai Dig further enhances security in AWS, Azure, Google Cloud Platform, and Kubernetes deployments, by providing more granular control to automatically eliminate identity risks and reduce unwanted access to data. The Governance Automation Engine is a mechanism for companies to organize how they view their clouds, and then use that to assign tasks and do analysis.
About Sonrai Security
Sonrai Security delivers an enterprise identity and data security platform for AWS, Azure, Google Cloud and Kubernetes. Our award-winning Sonrai Dig platform is built on a sophisticated graph that identifies and monitors every possible relationship between identities and data that exists inside an organization's public cloud. Dig's Governance Automation Engine automates workflow, remediation, and prevention capabilities across cloud and security teams to ensure end-to-end security. The company has offices in New York and New Brunswick, Canada and is backed by Polaris Partners and TenEleven Ventures.
About The Cloud Computing Security Excellence Award
TMC, a global, integrated media company helping clients build communities in print, in person and online, today announced the winners of the 2020 Cloud Computing Security Excellence Awards. Through education, industry news, live events and social influence, global buyers rely on TMC's content-driven marketplaces to make purchase decisions and navigate markets. As a result, leading technology vendors turn to TMC for unparalleled branding, thought leadership and lead generation opportunities. Their in-person and online events deliver unmatched visibility and sales prospects for all percipients. Through their custom lead generation programs, they provide clients with an ongoing stream of leads that turn into sales opportunities and build databases. Additionally, they bolster brand reputations with the millions of impressions from display advertising on their news sites and newsletters. Making TMC a 360 degree marketing solution, they offer comprehensive event and road show management services and custom content creation with expertly ghost-crafted blogs, press releases, articles and marketing collateral to help with SEO, branding, and overall marketing efforts. For more information about TMC, please visit www.tmcnet.com.
Read this article in its entirety and read the complete details on The Cloud Computing Security Excellence Award winners at cloud-computing.tmcnet.com.