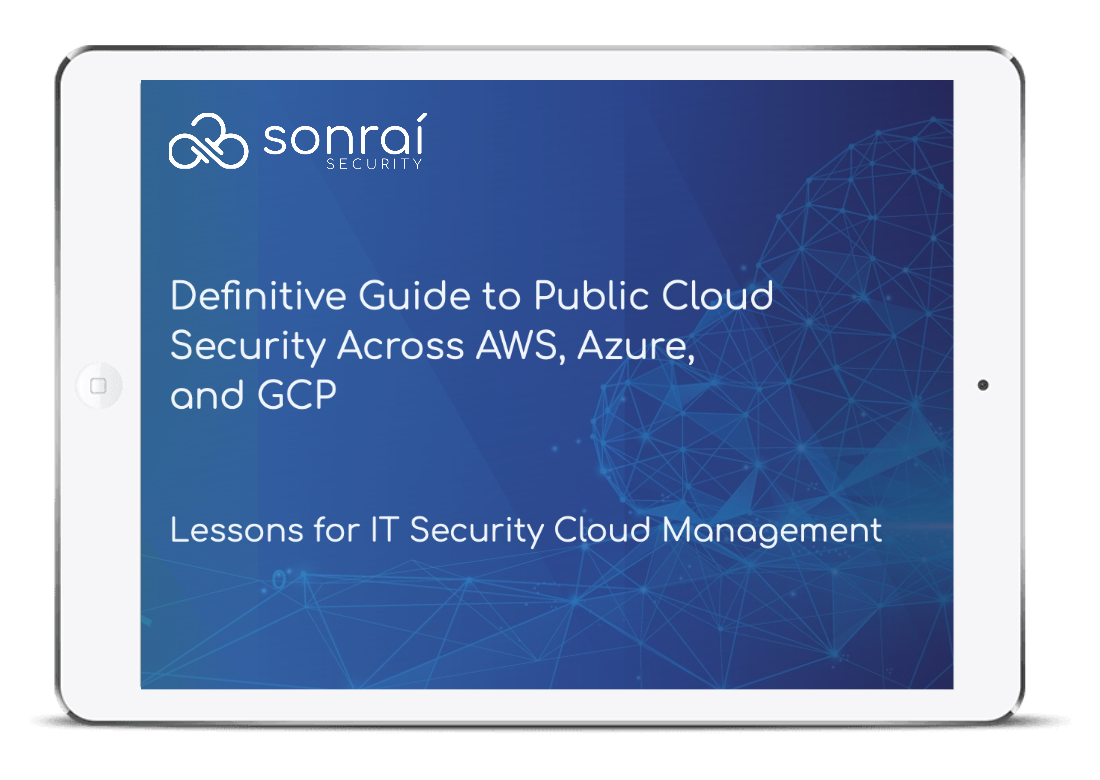 Discover how each public cloud provider's security stacks up, and how today's Cloud Architects are making intelligent, tactical investments in protecting identity and data access in the cloud.
Download our Definitive Security Guide for a Cloud Architect to Learn:
Pros and Cons for AWS, Azure, and Google Cloud's Identity and Access Management Mechanisms
Review Differences in Security Practices Between The 3 Major Cloud Providers
Gain Insight Into Least Privilege as the Default Organizing Principle for Cloud Security
How IT Security & DevSecOps Teams can Explain How The Shift to Public Cloud is Changing the Rules for Security
What Principles Each Public Cloud Vendor is Using
Different Approaches to Account Organization & How Resources are Protected.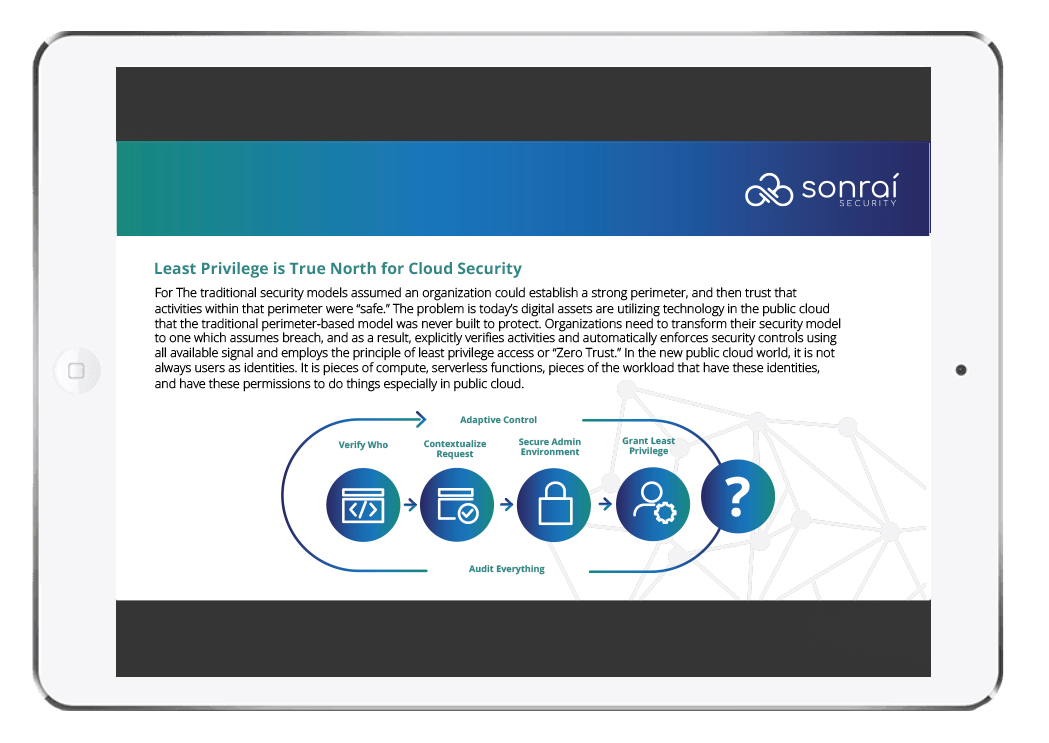 FREE Definitive Guide to Public Cloud Security
2019 SINET 16 INNOVATOR AWARD WINNER
Innovator award winner, Sonrai's public cloud security platform provides a complete risk model of all identity and data relationships, including activity and movement across cloud accounts, cloud providers, and 3rd party data stores.